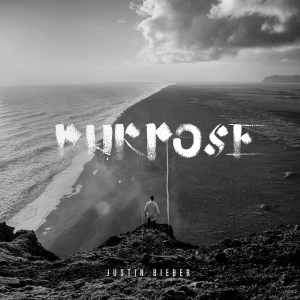 Justin Bieber's new album, "Purpose", is being released on November 13. In pre-release interviews Bieber explains how lonely it can be on tour and that he often feels depressed.
"People see the glam and the amazing stuff, but they don't know the other side. This life can rip you apart…I just want people to know I'm human. I'm struggling just to get through the days. I think a lot of people are."  ~Justin Bieber (Daily Mail Online, November 12, 2015)
I wonder what keeps him going? By now he probably has enough money that he could relax for the rest of his life. Fame has been hard on his personal life and image. Why keep it going? If I had to guess it would be, in a word, …
…Purpose.
He must have a purpose that drives him to get beyond the fluff, and to get to something that is real and that matters to him.
Purpose is powerful. Purpose puts things in perspective. It's what keeps us moving forward. In business, the purpose that drives me is creating a great life for Donna and moving our clients toward power and freedom in their lives. For her part, Donna is a stand for people experiencing their greatness. Living it. Helping people through the struggle of their relationship gives them access to that. Helping couples live a happy relationship is Donna's purpose!
Like I said, "purpose" powers you through the difficult times. The same is true for your relationship. So with that in mind…
What's the purpose of your happy relationship?
What is it that plucks at your heart-strings? What makes your soul overflow with joy? This is a personal choice. For some it's about raising a family. For others, it's about sharing their life with someone. For still others it can be about living a certain quality of life – connected, fun, loved and loving.  For some, it can be about making a difference in the world (I think of Brad Pitt and Angelina Jolie).
A strong, yummy, thriving, connected relationship is a powerful resource for accomplishing whatever purpose you choose. Over a 30-year period, research out of Princeton University proved that couples that have an emotional bond have heightened access to producing what they want in life. And this productivity isn't necessarily about all the stuff you "do" to fulfill on purpose. What really makes the difference is how you feel in your relationship…the energy of your relationship. 
So, "1 Day Till Purpose" isn't just about the release of an album. It's about you, your life and your relationship. You can have purpose in a happy relationship now. Follow your heart to choose what it will be. Make a commitment to focusing on that purpose everyday. Make it real for yourself. Write it down. Visualize living it. Share it with your partner, family and friends. Leave a comment below so Donna and I, as well as our readers, can stand for you accomplishing it. Be relentless in it's pursuit because this is your life and it matters. You matter.
Moving couples into that powerful place of feeling great in their relationship is what our "Between Men and Women" programs are all about. Click the link below to find out more, and then join us for an upcoming "Between Men and Women" Couples Relationship Retreat. To Your Greatness!
Click here to get the secret to having a FUN and FULFILLING relationship in a RELAXED and UNIQUE 2 day Alberta couples retreat:
"Between Men and Women" Couples Relationship Retreat
GREAT RELATIONSHIPS START HERE!