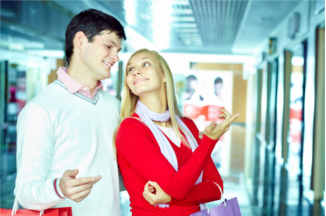 Okay guys….Today's mini-teaching should be easy because it's all about who you are at your very core – your essence as a man.
How you receive her requests allows her to be free. How you produce the request is your time to shine.
(By the way, if you haven't read part 1 of the series on receiving requests, go do that now so you have all you need to make it a great Valentine's Day! This is an important step. Here's the link – Valentine's Day 101 (Part 1 – for Men)
So let's talk about…
#2 PRODUCTION – "YOU GOT THIS!"
As a man, "production" is what has you feel best. It gives you a testosterone boost that you want again and again. Take this natural essence, and put it to work to create a Valentine's Day that will "Wow!" her.
Here's a few key things to remember:
1) Tie your production to her desire. In other words, make what you do for Valentine's Day something she has asked for or something you know she wants. If you're not sure what she wants, ask her. "Hey, Love. It would be fun if we did something special together for Valentine's Day. Is there anything you would love to do?" Of course, use the words that are comfortable for you.
2) When she asks for something, you will feel doubt. It's just part of your process. Don't buy into it, and don't let the doubt be expressed as judgement or discouragement. Be open and you'll move through it naturally.
3) Your production is insatiable, so make Valentine's Day really memorable. Little surprises, or notes throughout the day, for instance, will make her feel special. Don't forget, it's not necessarily about how much money you spend. Be creative, and she will love the effort and the thought you put into it.
How you receive her requests and how you produce them is important. If you miss part 3 of this series, however, the rest just doesn't matter. Check it out here – Valentine's Day 101 (Pt 3 – For Men)
For more about how to discover the secret to having a FUN and FULFILLING relationship in a RELAXED and UNIQUE 2-day Alberta couples retreat, click here: Between Men and Women Alberta Couples Relationship Retreat
To Your Greatness!