Welcome To "Between Men and Women"!
Do Any of These Describe You?
* You have attended marriage counselling and you didn't get the results you wanted.
* The quality of communication, or lack thereof, is eroding the connection you want, need and deserve.
* You love your partner and you want to get back to the peace, trust and connection you once had.
* You want to understand what hasn't worked in the past so you know how to handle it in the future.
* You know you're both perfect just as you are, and you want a program that honours that.
* You know a great relationship is possible and you want to get there fast.
* You are committed to personal well-being for you and your partner.
* You want your relationship to be a stress-free refuge.
IF YOU SEE YOURSELF IN ANY OF THE ABOVE, THE "BETWEEN MEN AND WOMEN" COUPLES RETREAT
OR PRIVATE INTENSIVE WILL PRODUCE THE RESULTS YOU ARE LOOKING FOR.
GREAT RELATIONSHIPS START HERE.
Click Below To See if a "Between Men and Women" Program is Right for You:
Features
What makes "Between Men and Women" couples relationship system unique?
Education…not Therapy
"Between Men and Women" programs educate rather than diagnose. The model is about understanding your partner, rather than delving into your past. It is an effective alternative to marriage counselling.
We Never Ask You to Change
There's no reason to. While your relationship may occur as "broken", YOU are not. There are just a few critical distinctions about one another that, when understood, makes all the difference in your relationship.
It's Future-Focused
Rather than spend time rehashing the past, "Between Men and Women" gives you tools and awareness that will move you, and your relationship or marriage confidently into the future.
Learn More…
The next "Between Men and Women" Couples Relationship Retreat is happening soon. Click the button to the right for full details. After clicking scroll to the bottom of the page for PRICES and DATES.
About Us
Great Relationships Start Here!
Inner Sync Systems Inc. is a company driven by a dedication to our clients, our community and our planet. Our values of Integrity, Contribution and Trustworthiness are reflected in our mission, which includes:
Empowering People
To have clients get that they are Whole, Perfect and Complete just as they are.
Rebuilding Connection and Trust
To replace the "war between the sexes" with Understanding, Peace and Acceptance.
Improving Clients' Quality of Life
To give clients direct access to Fun, Ease and Joy.
Providing High Quality and Value
To provide High Quality products that promise Great Value to clients.
Who we are
Meet Your Facilitators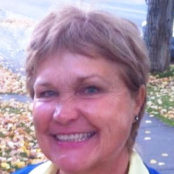 Donna Tosky
Consultant, Trainer and "Keys to Connection" Couples Relationship Coach
Donna is committed to supporting men and women in finding peace, connection, trust and fun in their marriage or committed relationship. She does this by educating clients about who they and their partners are naturally as men and women. When men and women are comfortable with their natural perfection, and that of their partner, mutual empathy, connection and compassion are the automatic results.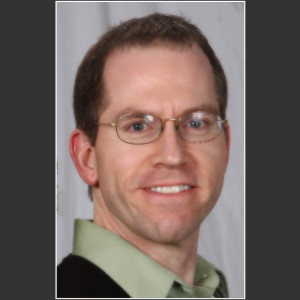 Jason Krausert
Couples Money Coach
As a couples money coach Jason understands the stress and frustration couples feel around their finances. He actively works with Donna to make the "Between Men and Women" model available to people because he knows the difference it can make in this area, and in producing other critical results including improved communication; refreshing their connection; and minimizing stress in relationship.
Testimonials
*The testimonials on the page reflect the personal experience and results of each client. Results may vary.
Is Our Retreat Right For You?
If you have questions about the "Between Men and Women" group retreat or "The Edge" private marriage counseling alternative, please contact us for a no-obligation "CLARITY CONVERSATION" by completing the form below. Please include: 1) a brief description of your situation; 2) a phone number; and 3) three times when you will be available for Donna to call. Alternatively, feel free to call Donna or Jason at 403-455-9351. To Your Greatness!